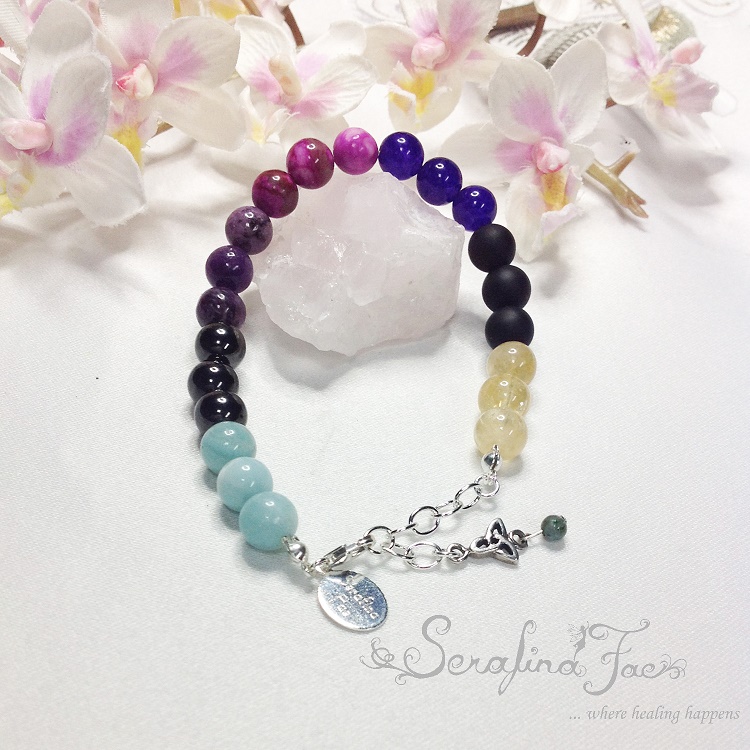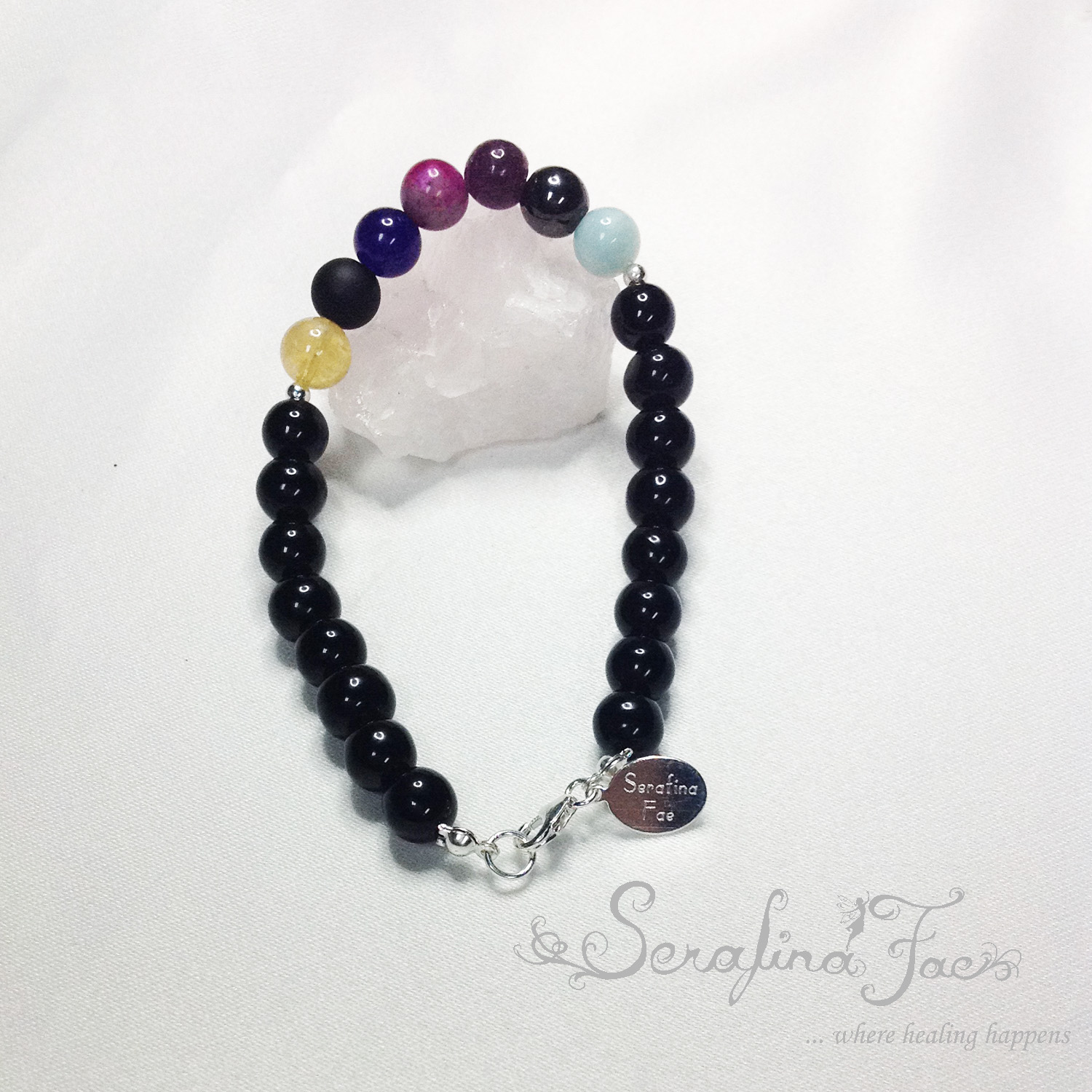 Imagine a piece of jewelry that was designed specifically for you. Not just custom made, but adorned with genuine gemstone and crystal beads that were chosen explicitly for you to support your health and well-being, hopes and dreams, path and purpose.
Allow me to introduce to you the Divine Soul Bracelet. I first began creating this unique piece of jewelry in 2013 as part of my former Etsy Shop 'Serafina Fae'.
Back then I discovered a very unique gift I possess. Focusing my attention on the specific needs, wishes and desires of a person, I am able to channel the right crystals for them.
I would then take those crystals and craft a beautiful and energetically powerful bracelet. After now ten years of creating this rare piece of jewelry, I have never designed two that were identical.
Even though my Etsy Shop and business named Serafina Fae does not exist anymore, I kept its name for my jewelry as it still holds so much meaning for me.
We will have a conversation either over zoom or email correspondence about your wants and needs and what you believe you need help with.
After our conversation I will channel the names of the most suitable crystals for you.
Afterwards, I will send you the description of each of the 7 crystals I channeled and if need be, discuss them with you.
Finally, I will create your Divine Soul Bracelet.
Of course this also works as a gift for someone else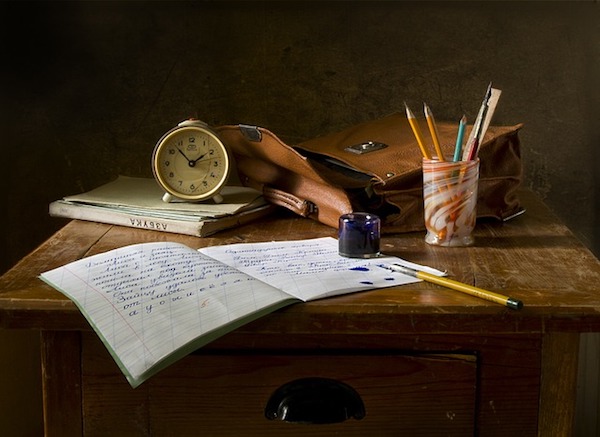 What my customers say about their Divine Soul Bracelet
My Divine Soul Bracelet is beautiful. Not only do I receive compliments on it, it helps me just as Sandra intended. Wonderful!' ~ Christina
'Felt instantly better. Would recommend everybody to get a customized one based on Sandra's recommendation.' ~ Sarah
'Absolutely stunning! The stones are so vibrant and beautiful! I receive so many compliments.' ~ Emily
'I LOVE my Bracelet. Since the first minutes wearing it I felt change in my body. I know it sounds crazy but it is true. I will not be without it. I feel positive working through it and I am feeling it. Thank you so much.' ~ Gabriele
'So grateful for Sandra and her thoughtful work!!!! Has helped my niece with her asthma and my sister supporting and guiding to the next chapter- her bracelets are magic in every way!!! Can't wait for Sandra to make one for me!!!' ~ Francesca
'The bracelet is an early Christmas gift for my mother. She loves it! When I received it I had to look at it myself, because I was so excited. It was beautiful and very well made. A lot heavier then I expected, so you know the beads are great quality! Sandra was a dream to work with! So very kind and helpful. ~Kathryn